Вот и пролетел праздник...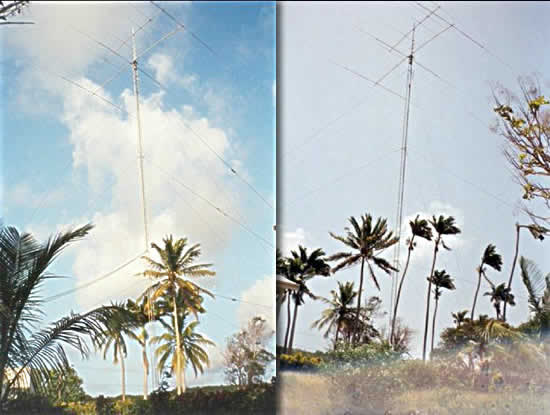 Работали вот на чём:

Run: TS850S + AL80A (500-600 w out).

TH7DX, 5 el Yagi (10 m), 3 el Yagi 40 m, 80m sloper, 80m Inv.Vee.

Mult: IC706 (tnx VE3/UN9GK), TL922 (около 600 w out). Th6DXX (фикс. на север), R5, 80 m sloper.


Было много проблем: "падающая сеть" в CT, неработающий редуктор на ТН6 (пришлось лазить 2 раза на 20м мачту), мошки-кровососы, разболевшийся зуб... :-))
Но было и много приятного - нескончаемые пайлапы, тёплый океан и общение с приятным человеком Сергеем Ребровым - M0SDX...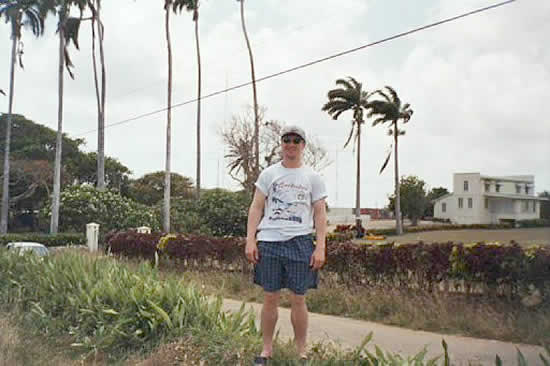 Вот что получилось...
CQWW WPX Contest, CWCall: 8P4A
Operator(s): M0SDX (UT5UDX) + VE3DZ (UT4UZ)
Station:Class: M/S HP; QTH: Warleigh; Operating Time (hrs): ~48
Summary:
Band QSOs
------------
160: 0
80: 53
40: 796
20: 1497
15: 1804
10: 1573
------------
Total: 5723 Prefixes = 1064 Total Score = 19,020,064
Club: Kiev Contest Group

Comments:This is just a raw score. We had a couple of network breakdowns so I need to recheck everything. Still not bad for just 2 guys, I think. We have 114 dupes. :-)) So total amount of Q's is 5837.

73 Yuri VE3DZ (ex-VA3UZ)

Спасибо VE3UKR, что отвёз в аэропорт в Торонто (5 утра) и встретил (в 12 ночи).
Спасибо всем, кто позвал. P.S.